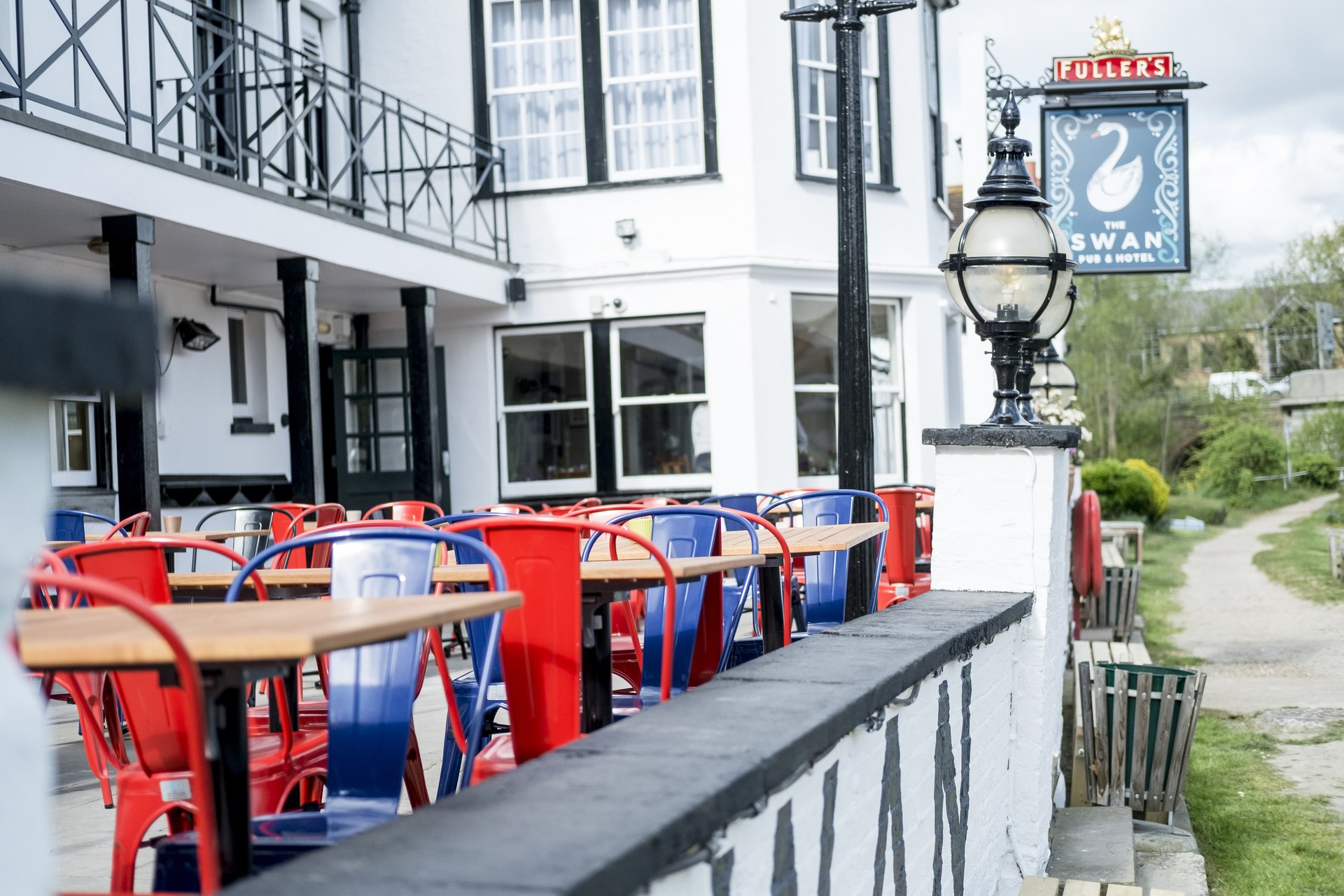 The Swan gets its name from the annual ceremony of 'Swan Upping,' performed every year since the 12th Century on the River Thames. This ceremony sees the Queen's Swan Warden and his team checking the swans on the river for health, recording and marking them from a flotilla of skiffs. It's traditional for the flotilla to stop at The Swan Hotel on the second day of Swan Upping for lunch.
The Swan is found on the Hythe, which means Landing Place on the river or island post. It is an incredibly historical part of Staines, with evidence of a Roman settlement having been found here. The famous diarist Samuel Pepys frequented was a regular at The Swan.
The pub and hotel sit adjacent to Staines Bridge, which is the fifth bridge to built on this site. There has been a bridge here since Roman times and it is thought that Julius Cesar used this bridge to cross the River Thames on his way to defeating the Britons.